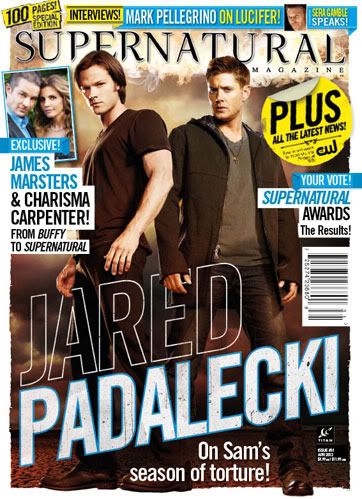 Geek-news.mtv.com has posted an exclusive preview from "The Official Supernatural Magazine"'s interview with James about his guest appearance in the Supernatural  TV show's 7th season episode "Shut Up, Dr. Phil".
James speaks about his interaction with his "Buffy the Vampire Slayer" and "Angel" co-star, Charisma Carpenter, working with Jared and Jensen and more.
Brothers Sam and Dean Winchester from CW's hit TV show "Supernatural" have been in some odd situations over the years, but providing marriage guidance to two centuries-old witches in Shut Up, Dr. Phil was one of the strangest. Genre star James Marsters played philandering husband Don Stark, alongside his former Buffy and Angel co-star Charisma Carpenter as wife Maggie.
The magazine issue is going to hit stores on March 6. You can buy either classic magazine or you can buy a digital edition one right now.