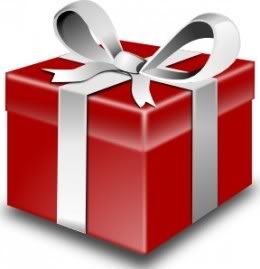 Všechny vás zdravím, mám tu pro vás zprávy od Jessie (Wintle), která organizovala společný dárek fanoušků k Jamesovým 50. narozeninám, které bude James s fanoušky slavit tento víkend během Wizard World Chicago Comic Conu. Tato zpráva je určena těm z vás, kteří budete přímo na konvenci:
The Plan

The presentation of the gift will be on Saturday at 2:30 pm at James' autograph table.

What to wear:
the birthday shirt – if you bought one.

Where to meet:
The lovely Lisa Lindburg Mounteer has offered her booth (3300 3302) as a gathering place. Be there at about 2:15. Steve has been made aware of the time. Should he request a change, I will post it here and let Lisa know. Drop by her booth at other times and show here our support for her support of this project. Her corsets are to die for. Seriously amazing work and so comfy!!!

***Note: this will be video taped and placed on YouTube so that donors not present will be able to see the presentation. Please stay out of camera shot if you do not want to be on the webs.

BEFORE HAND -
I think it would be cool for us to show up in a big group at the front of the Q & A in our green shirts, but I would ask that IF POSSIBLE you refrain from wearing the t-shirt to the Saturday photo op. It will be hard not to draw extra attention and conversation with James since his high school's name is on it. So, if you can bring a change of shirt for the photo op it would be great.

Please, please, please DO NOT MENTION this project to James at the Friday party.

Finally- T-shirt collection. I am staying at the DoubleTree. I will make it my business to be in the lobby at 7:30 pm on Thursday. I will bring others to the photo op and then the party on Friday. See me after James leaves. I have also created a burner phone number (So I can post it publicly and not care) which is 973-321-3406. Call (or text) me on this number starting tomorrow if you want to contact me regarding a shirt or the presentation. If you have my real phone number, just use that!

See everyone soon!
Bohužel se této akce nemůžu zúčastnit, ale všem z vás, kteří tento víkend budete v Chicagu přeji, abyste se dobře bavili a budu ráda, když se s námi, tedy těmi, kdo tam nemohou být, podělíte o své zážitky a řádně Jamesovi popřejete :).
Také nezapomeňte, že můžete zítra oslavit Narozeniny Jamese během jedinečné párty, svůj lístek si stále můžete koupit.